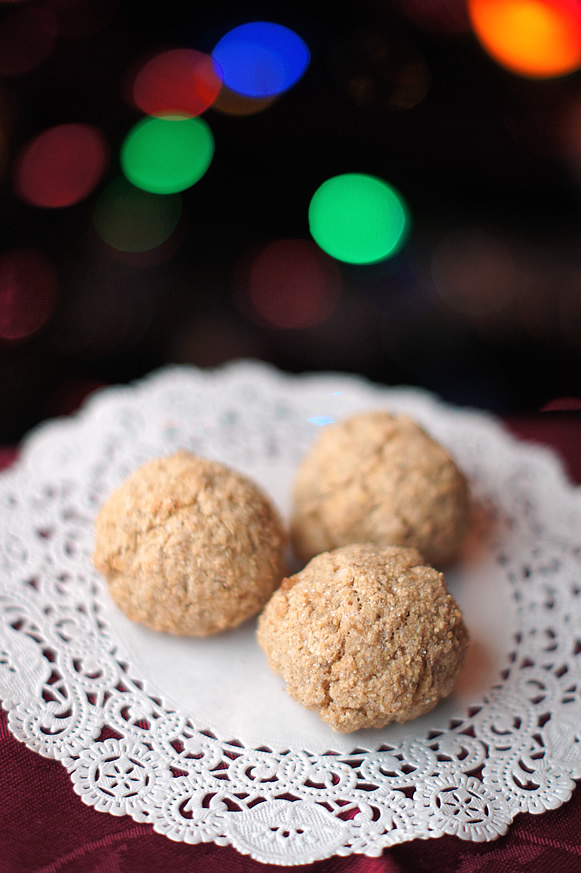 This recipe is another of my father-in-law's additions to the second edition of my mother-in-law's family cookbook. They always say men marry their mother, but MINE often remarks that he actually married his father. One reason for that is our shared love for anise, and, in turn, these German Pfeffernusse ("peppernut") cookies. Unlike the other family cookies I have shared with you, I wouldn't consider these to be a crowd pleaser – they have a very distinctive, spicy, flavor – but if you or someone you know enjoys anise (or black liquorice) I'd definitely give them a try!
Pfeffernüsse Cookies

Print recipe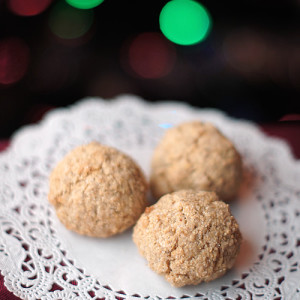 Ingredients
4 1/2 cups ultragrain flour
1 teaspoon nutmeg (ground)
3/4 teaspoons pepper (black or white, ground)
2 teaspoons anise seed (ground or whole, depending on preference)
1/4 teaspoons baking soda
1 teaspoon cloves (ground)
1/2 teaspoons cinnamon (ground)
1/4 teaspoons salt
2 cups dark brown sugar (packed)
5 eggs (large)
This post is day 6 in the series Mayhem's 12 Days of Christmas Cookies!