As is tradition, I had the exciting task of making a birthday cake for my wonderful nephew. This year was a little different in that we aren't gathering for a party due to the pandemic, and I was unable to get together with my SIL to create it. Thankfully, mother nature cooperated, and we were able to surprise the birthday boy with the cake of his dreams (a Minecraft wither, flavored like Skittles) on Easter.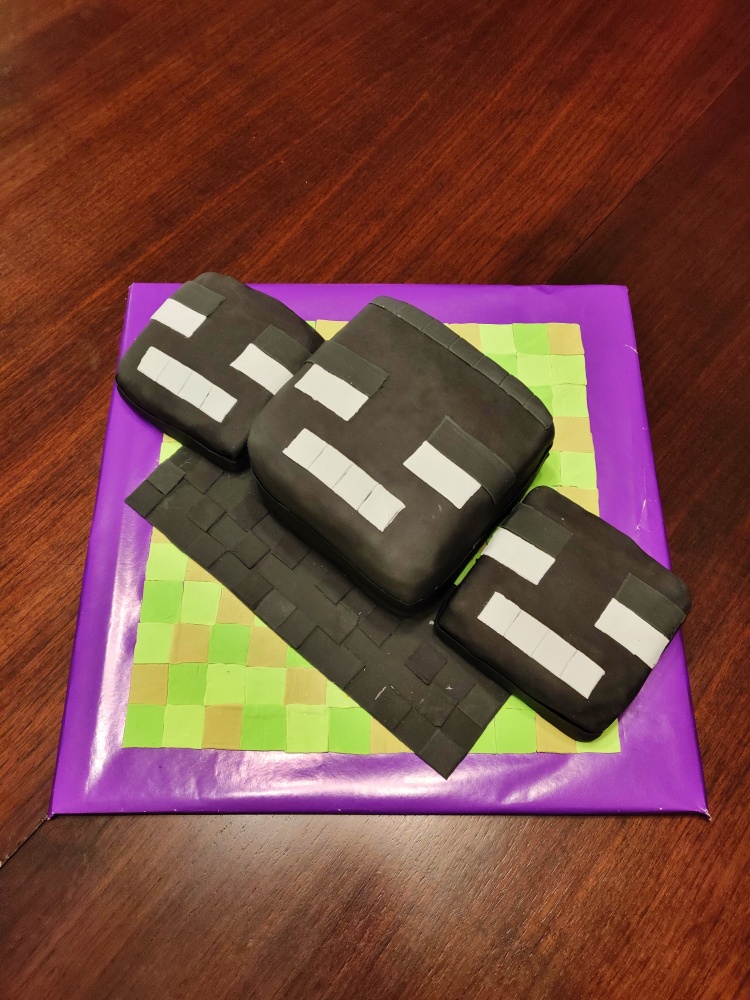 How does one flavor a cake like skittles, you ask? My SIL wondered the same thing, and kept asking the birthday boy for a different flavor, so I didn't catch wind of this request until the day I needed to bake the cake. If I had it to do over again, I'd make my own syrup out of Skittles, but since I was short on time, I opted to flavor a rainbow cake with several different types of fruity extracts (strawberry, cherry, banana, blueberry, raspberry, and lemon), and had watermelon flavoring for the frosting same day delivered to me.
Guess what? I tasted just like Skittles! Turns out, essence of Skittles is artificial fruit flavor and sugar, who knew?!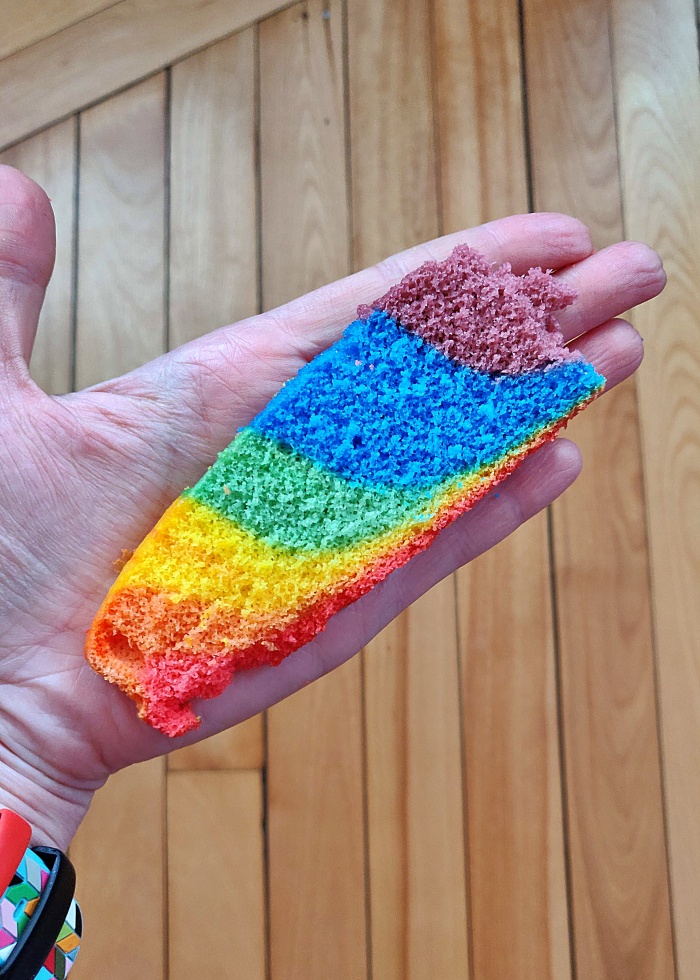 Decorating the cake was not difficult, just tedious, and more detailed than I had anticipated. The biggest challenge was getting the pixels into the right scale. I made the three cakes by cutting them from a large sheet cake, and I was focusing on being able to maximize the size of the small cakes, not whether it would be easy to apply the pixel pattern to them. Eventually I landed on a pixel size, and from there it was just a matter of rolling fondant very thin (#6 on my pasta machine), cutting it into perfect squares, and securing it with vodka on the cake board for grass, the wither's shoulders, and face.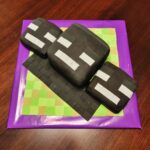 Skittle flavored Minecraft Cake
Ingredients
Taste the Rainbow Cake
1/8

tsp

cherry extract

1/8

tsp

blueberry extract

1/8

tsp

raspberry extract

1/8

tsp

banana extract

1/8

tsp

strawberry extract

1/8

tsp

lemon extract

or other citrus extract

2

boxes

rainbow cake mix
Watermelon Frosting
2

lbs

powdered sugar

11

tbsp

milk

your choice

1

cup

salted butter

1/2

tsp

watermelon extract

I used LorAnn
Instructions
Taste the Rainbow Cake
Prepare batter according to package instructions. Add one extract to each color. Bake as directed.
Frosting
Mix together ingredients by hand, then whip at high speed until light and fluffy.
Decoration
Cut the cake into 4 squares, 2 small, 2 large. Stack the two large cakes. Crumb coat and fill with watermelon frosting. Cover in black fondant. Cut squares from thin fondant, and arrange on the cake board and on the cake in the shape of a wither face. Secure by using vodka as glue.