Mayhem's 12 Days of Christmas Cookies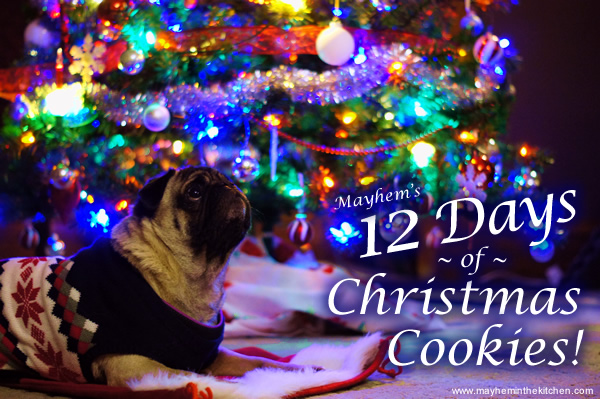 It seems like everyone in food bloggerville is making super cute, modern, elaborately decorated, sprinkles-heavy cookies this year, and while I love those (and no doubt will be making a ton of them myself) I thought it'd be fun to share some really timeless recipes that are special to me and my family.
Many of these come right out of my mother in-law's family cookbook called "For Love of Our Family" which was recently rereleased with new recipes added, so now not only does it include my mother in-law's family recipes, but it also has a few passed down from my father in-law's and brother in-law's families! Others are staple cookies from our family Christmas celebration, favorites from my mum's church cookbook (which we've basically adopted as our family cookbook) or recipes that were carefully written down on recipe cards by my grandma.