I've saved the best for last! These are an all-time favorite of mine, and a recipe that my grandma made every year for Christmas. They look like they're plain bark covered cookies, but inside there's a surprise – maraschino cherries!
Cherry Holiday Hideaways

Print recipe
Ingredients
2/3 cups organic shortening (butter flavor if available)
3/4 cups granulated sugar
1 egg (large)
1 tablespoon milk
1 teaspoon vanilla extract
1 3/4 cup ultragrain flour
1 teaspoon baking powder
1/2 teaspoon salt
1/2 teaspoon baking soda
48 maraschino cherries (well drained)
1 cup almond bark
Optional
This post is day 12 in the series Mayhem's 12 Days of Christmas Cookies!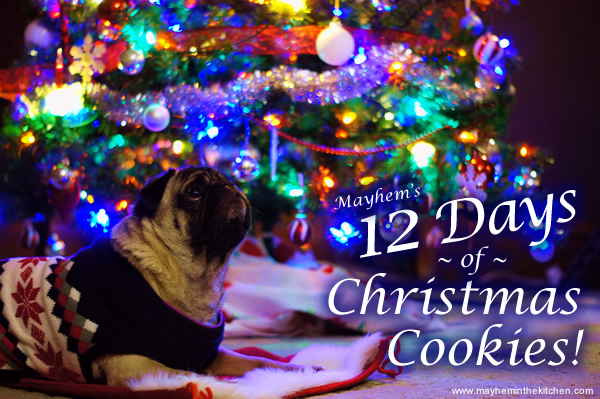 Tagged: christmas, cookies, dessert, family recipes