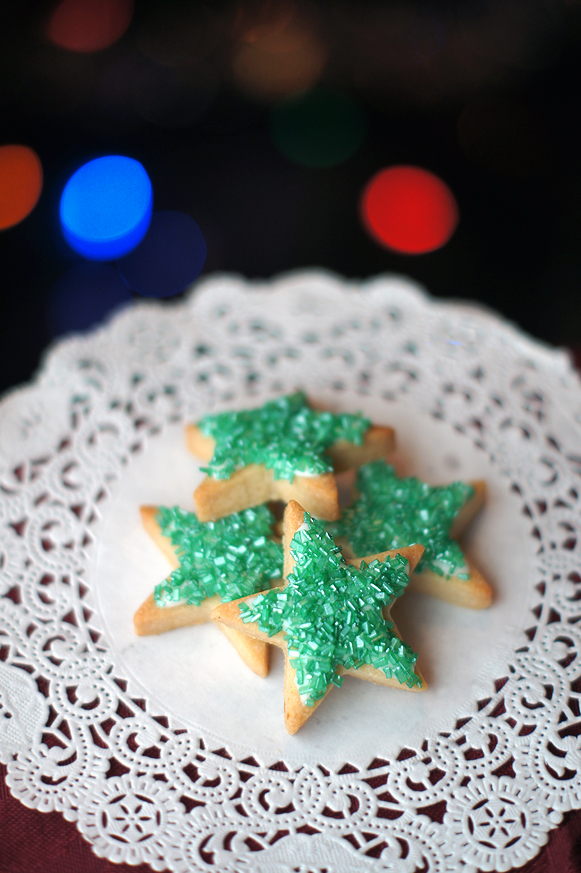 No Christmas cookie plate would be complete without sugar cookies! Much like the gingerbread cookies I shared earlier, this same recipe came from several sources, and I eventually tracked it down to my old 1963 copy of The Cooky Book. This isn't my favorite recipe for decorating or using precise cutters, but it tastes better than those recipes that are focused more on decorating than eating, and will still work great for your basic geometric shapes or things like Christmas trees.
Sugar Cookies

Print recipe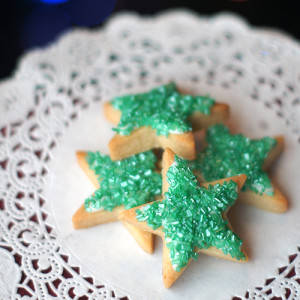 Ingredients
1 1/2 cups powdered sugar
1 cup salted butter (softened)
1 egg (large)
1 teaspoon vanilla extract
1 teaspoon almond extract
2 1/2 cups ultragrain flour
1 teaspoon baking soda
1 teaspoon cream of tartar
This post is day 9 in the series Mayhem's 12 Days of Christmas Cookies!