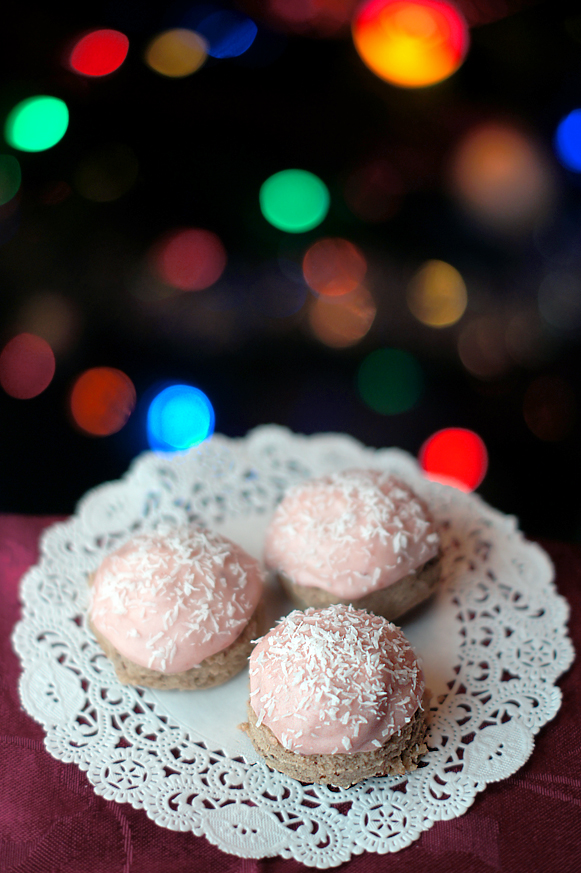 Angel Pillows are a favorite from my mum's side of the family. I made them with strawberry preserves, but my grandma always made these with apricot or peach. I believe the recipe must have come out of a magazine or advertisement, as the tattered copy I was given mentioned a few brands by name, but these have been a part of our Christmas celebrations for as long as I can remember.
Angel Pillows

Print recipe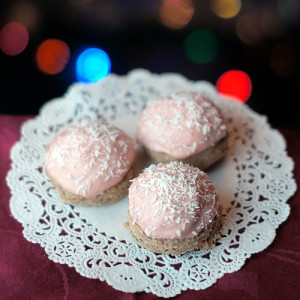 Ingredients
Cookies
1/2 cup organic shortening (butter flavored if available)
3oz cream cheese (softened)
1 tablespoon milk
1/4 cup dark brown sugar (packed)
1/4 cup preserves (apricot, peach, or orange are best, but most others will work)
1 1/4 cup ultragrain flour
1 1/2 teaspoon baking powder
1 1/2 teaspoon cinnamon (ground)
1/4 teaspoon salt
1/2 cup chopped pecans (or flake coconut)
Icing
1 cup powdered sugar
1/4 cup preserves
1 tablespoon organic shortening
Icing (Optional)
Directions
Cookies
Cream together shortening, cream cheese, and milk until blended. Stir in brown sugar and preserves. Combine flour, baking powder, cinnamon, and salt, then stir into mixture. Add pecans or coconut. Drop by rounded tablespoons onto greased or lined cookie sheet.

Bake at 350 for 8 to 10 minutes. Allow cookies to cool until set, then transfer to cooling rack.

Yields about 1 1/2 dozen cookies.
Frosting
Combine powdered sugar, preserves, and shortening. Mix well. Frost cooled cookies and sprinkle with coconut.

Recipe and photographs from Mayhem in the Kitchen!
https://mayheminthekitchen.com/angel-pillows/
This post is day 7 in the series Mayhem's 12 Days of Christmas Cookies!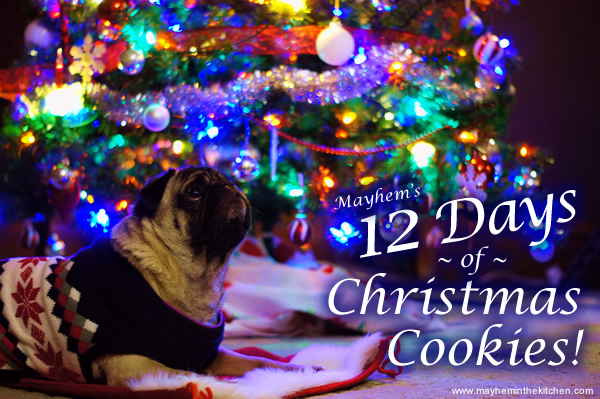 Tagged: back of the box, christmas, cookies, dessert, family recipes