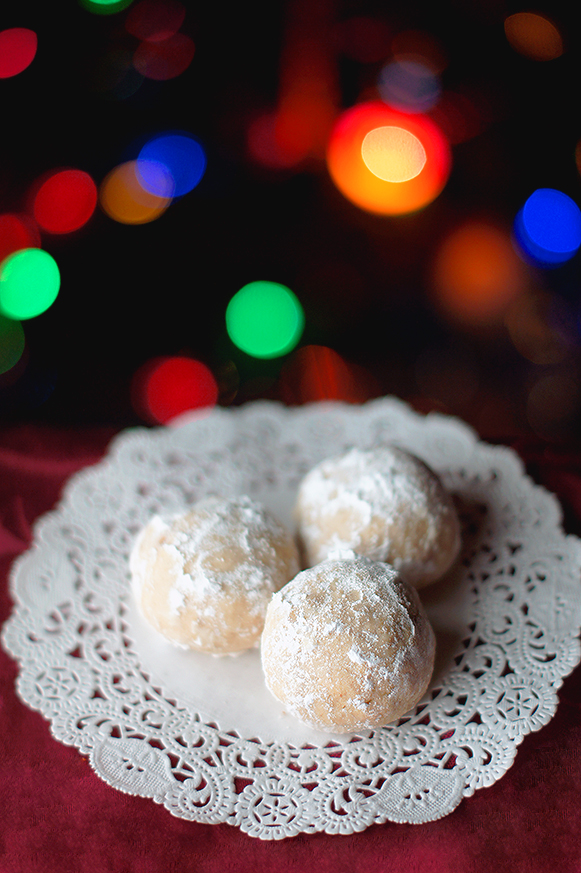 Like yesterday's Snickerdoodles, Russian Tea Cakes were in the first edition of my husband's family cookbook, and were a staple at my mum's family Christmas gatherings. My favorite thing about these is that they're not too sweet, making them a great alternative to biscotti with a nice cup of coffee on Christmas morning.
Winter family Russian Teacakes

Print recipe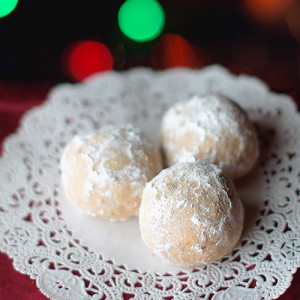 Ingredients
1 cup salted butter (softened)
1/2 cups powdered sugar
2 1/4 cups ultragrain flour (sifted)
1/4 teaspoons salt
1 teaspoon vanilla extract
3/4 cups walnuts (finely chopped)
This post is day 3 in the series Mayhem's 12 Days of Christmas Cookies!