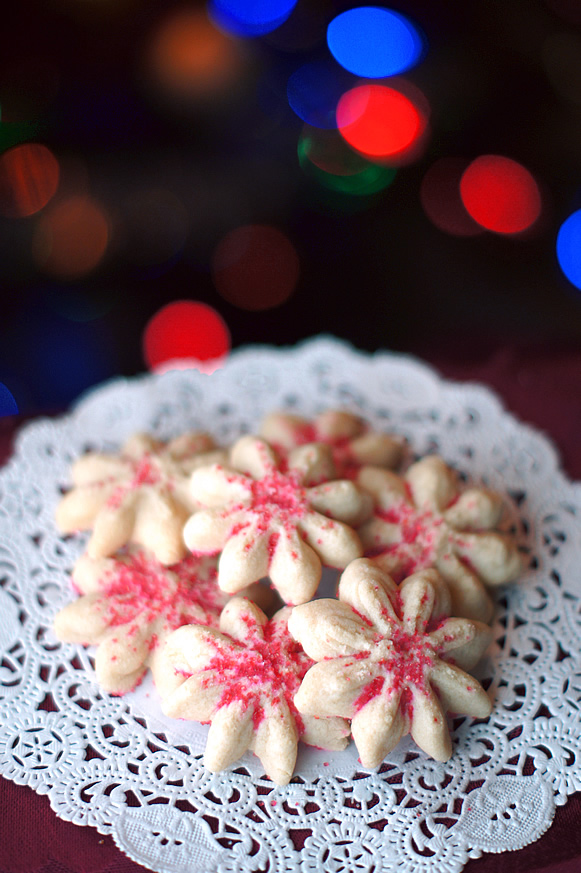 I think just about every family has a spritz cookie recipe that only comes out around Christmas time. Ours originated from my mum's church cookbook, and features a light cookie with hints of both vanilla and almond. My grandma used to make these with the wreath shape in her cookie press, tint the dough green, and decorate them with metallic dragees – super festive!
Spritz Cookies

Print recipe
Ingredients
1 1/4 cups powdered sugar
1 cup salted butter (softened)
2 egg yolks
1 teaspoon vanilla extract
1 teaspoon almond extract
2 1/4 cups ultragrain flour
1/2 teaspoons salt
This post is day 4 in the series Mayhem's 12 Days of Christmas Cookies!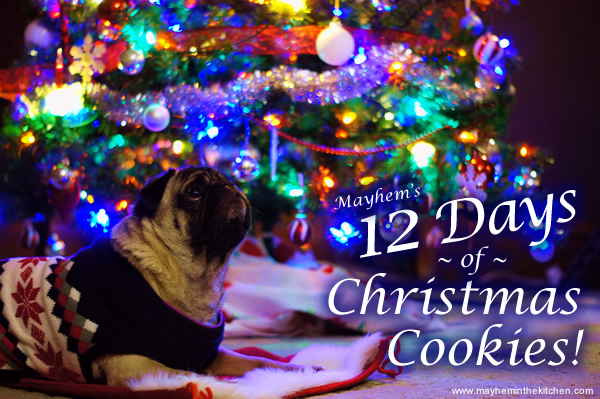 Linking To:
Just A Virtual Christmas Cookie Exchange Party
2nd Annual Christmas Cookie Exchange LINK PARTY
Holiday Recipe Link Party!