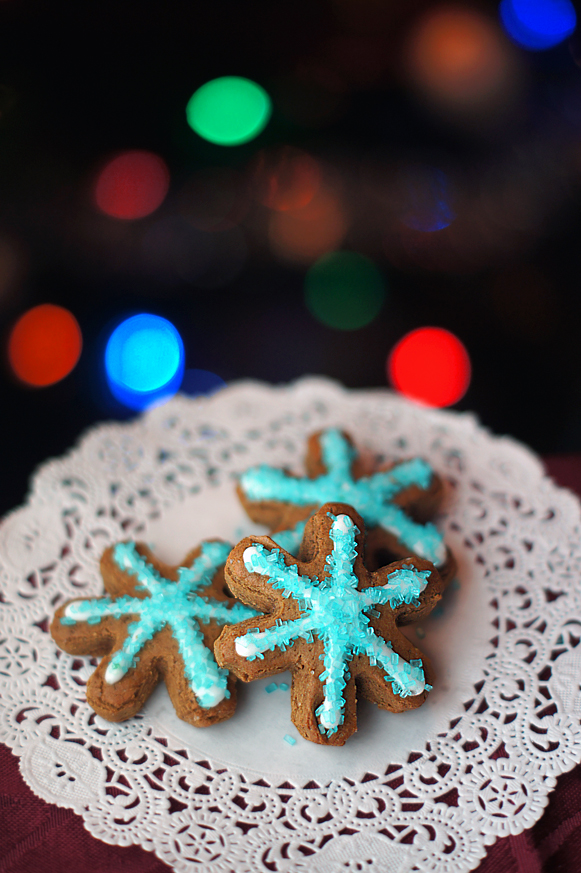 One of the really fun parts of compiling this recipe list was comparing and contrasting my family recipes with my husband's family recipes. In most cases, there's a wide contrast between the two families – most of my grandma's cookies were more elaborate and from newer recipes, while my husband's family cookbook is heavily influenced by traditional or cultural recipes. In the case of this gingerbread cookie recipe, however, both families handed down the exact same recipe, and I have another copy myself in my 1963 copy of The Cooky Book! If nothing else, that's certainly a testament to how great these gingerbread cookies are! Oh, and did I mention they're accidentally vegan?
Gingerbread Boys

Print recipe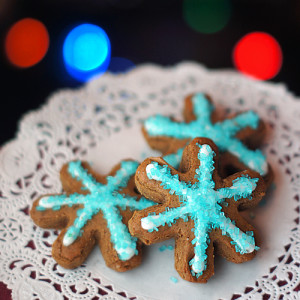 Ingredients
1/3 cups organic shortening
1 cup dark brown sugar (packed)
1 1/2 cups molasses
2/3 cups cold water
7 cups ultragrain flour
2 teaspoons baking soda
1 teaspoon salt
1 teaspoon allspice (ground)
1 teaspoon ginger (ground)
1 teaspoon cloves (ground)
1 teaspoon cinnamon (ground)
This post is day 8 in the series Mayhem's 12 Days of Christmas Cookies!