Is it possible to get fired from your own blog? Because, well, I don't have any excuses for this, so I'm just going to put it out there: we brought this dip to a neighborhood party, and it was an epic hit. So much so that the only photographic evidence I have of its existence is from our security system!! So much for those Pinterest-ready photographs. Ha! 😉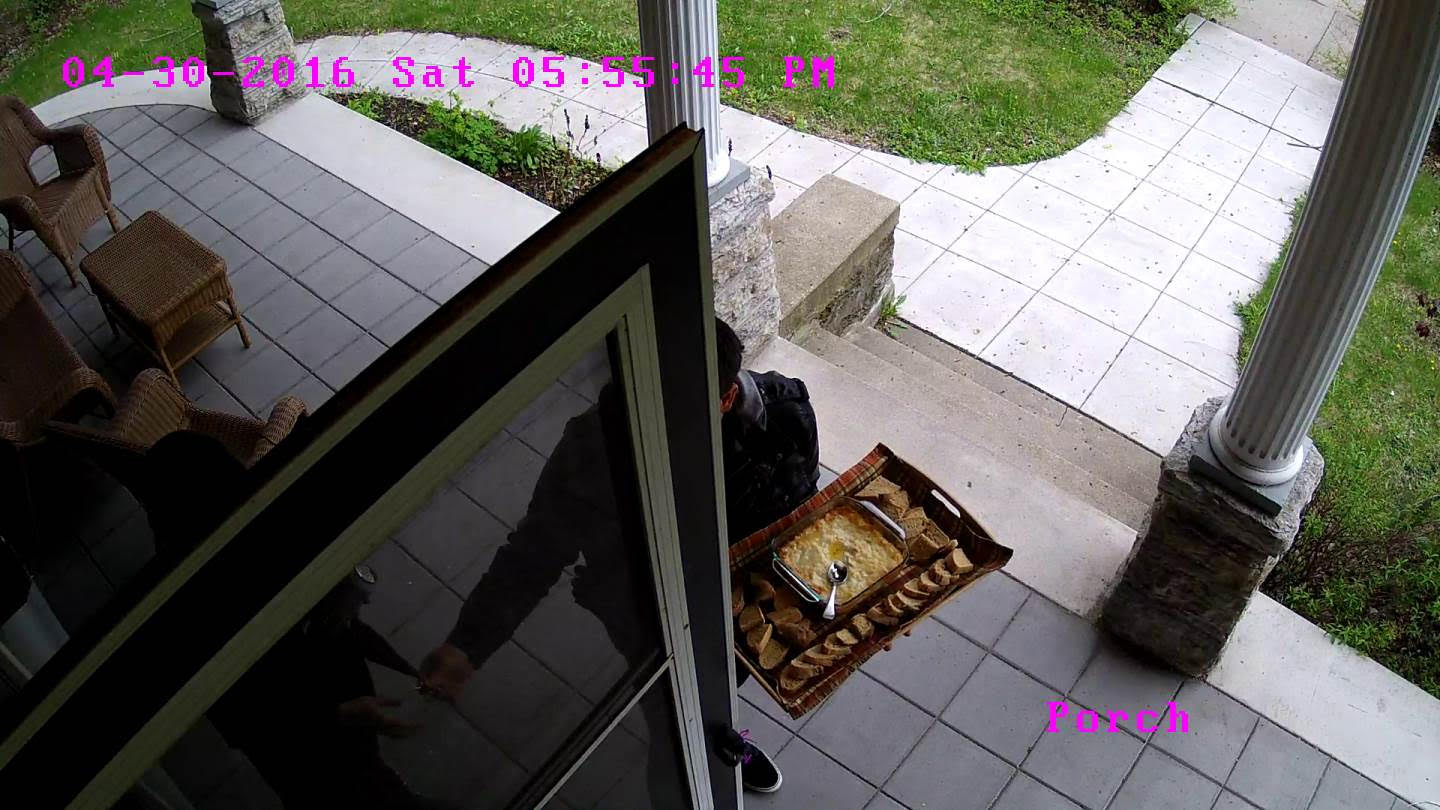 Obviously someone (me.) failed Food Blogging 101 by not photographing this ahead of time just in case, but honestly, I wasn't convinced it was going to be blog-worthy!
During a recent trip to the thrift store we picked up one of those brand-name cookbooks (you know, the ones that specify what brand name food item you should use. It's not just ketchup, it's Heintz ketchup, etc.) dedicated to easy appetizers because our neighborhood group is constantly throwing parties, and inevitably, we're rushing around at the last minute to prepare something. When left to my own devices I'll try to make something too fancy for the time constraints, so having this cookbook has really helped to ground me.
In this case, we had bread dough in the refrigerator, so we selected this dip to complement a loaf of fresh bread.
I was a little skeptical based on the heavy ingredient list (Um. 2 Cups of Mayo? HELLO!), but was pleasantly surprised by the finished product. Plus, we came home from the party with an empty dish, so, obviously we must have done something right!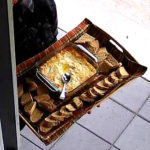 Disappearing Vidalia Onion Dip
Ingredients
2

cups

chopped Vidalia onion

2

cups

grated Parmesan or shredded Swiss cheese

4 oz.

2

cups

mayonnaise

2

cloves

garlic

minced

Hot sauce

to taste
Instructions
Combine all ingredients in a 2-quart casserole dish. Bake 25 minutes or until golden brown. Serve with your favorite dippers - bread, vegetables, tortilla chips, etc.
Recipe Notes
Recipe adapted from Made Simple Appetizers cookbook c2007