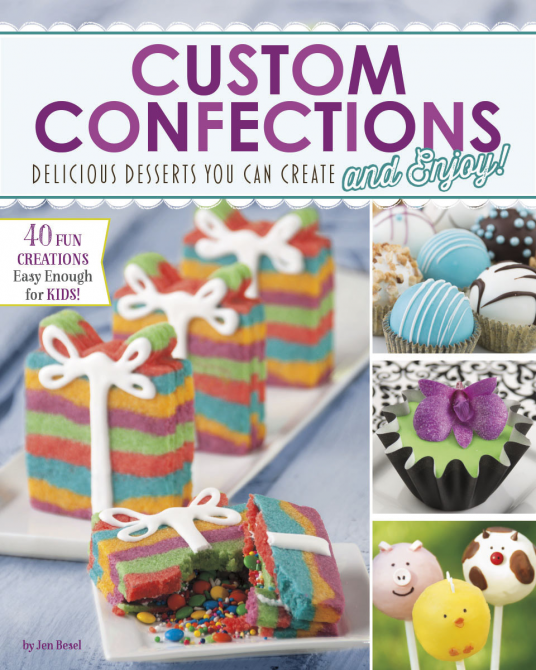 Custom Confections
Capstone Young Readers
Sep 1 2014
114

Bake up surprises in cupcakes and cookies. Create custom desserts with ease. Or decorate all kinds of creative confections like a pro. Forty fun, simple recipes will have kids (and kids at heart) creating delicious desserts to decorate and devour! Step-by-step instructions and photos make red velvet cookies, black and white angel food cake, cheesecake stuffed strawberries, and more easy to achieve and tasty to eat. Sweetly simple, appetizingly fun!
If Pinterest were to publish a book of 2014's top pins, it would look a lot like Custom Confections by Jen Besel. In this photo-heavy book, various baking trends from the past few years including whoopie pies, cake balls, shape-inside cakes, and pie-pops, are broken down into easy to understand steps. The recipes are fun, and the photos are colorful, making them perfect for young bakers.
Custom Confections is a good overview of the latest baking trends, and a good choice for first-time bakers. Recommended for children and young adults with baking interest.