As much as I bake, I really don't get to eat as many sweets as one might think – I make small batches, and look for occasions to bake for others whenever possible. Usually this means I don't have any baked goods in the house when my husband or I want them most, and honestly, sometimes you just need a cookie like… right now, life or death.
Enter, chocolate chip cookies for two: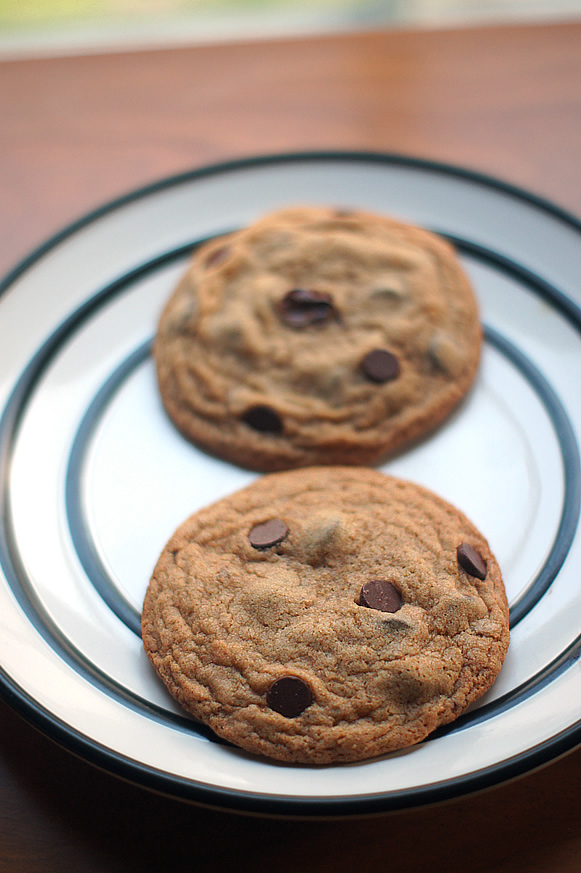 These are seriously perfect for a late night cookie craving – vegan, whole wheat, quick to make, 100 calories apiece, and absolutely nothing left in the cookie jar to tempt you.
No one to share with? Fret not, I have you covered – just put some ice cream between the cookies and you have an ice cream sandwich for one! 😀
Vegan Whole-Wheat Chocolate Chip Cookies for Two

Print recipe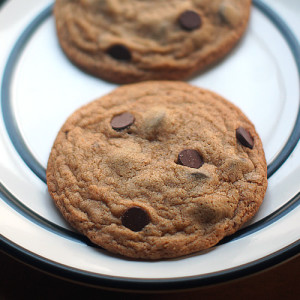 Ingredients
1 teaspoon granulated sugar
1 tablespoon dark brown sugar
1 tablespoon oil (of your choice)
1 teaspoon milk (of your choice)
1 teaspoon vanilla extract
1/4 cups whole wheat flour
1/8 teaspoons baking soda
1 pinch salt
1 teaspoon chocolate chips