At work this week we had another double birthday. To prevent total treat overload we split the celebration out into two days of muffins – Lemon Poppy-Seed one day, and Double Chocolate Chunk the next!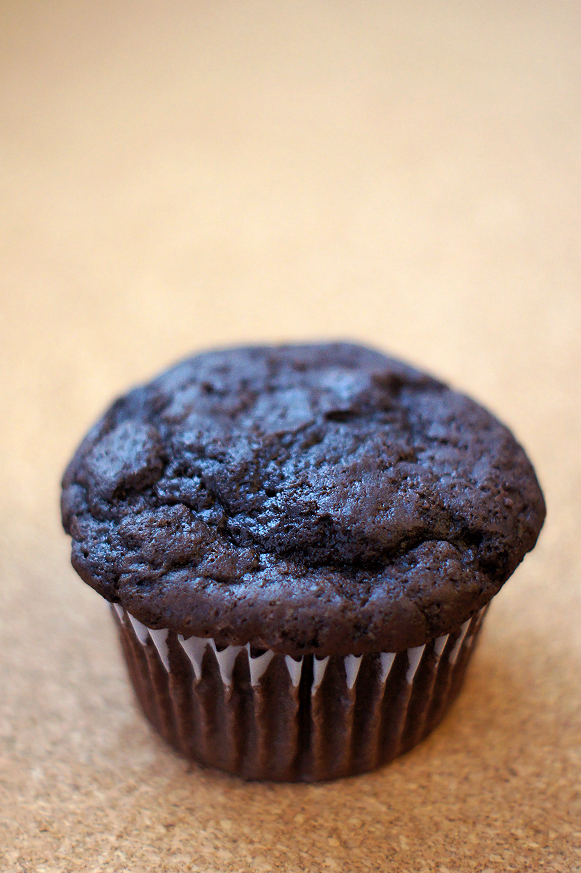 I'm not going to beat around the bush – these are amazing. Dense like a muffin. Chocolatey like a cupcake. Fudgey like a brownie. To die for. I've eaten a lot of chocolate muffins in my day, and I even shared a recipe awhile back that's pretty darn good, but these are truly something special.
Is there a chocolate lover in your life? Menstruating? Pregnant? Going through a rough patch? Celebrating something awesome?  In any of these cases, I would expect that you're already in the kitchen getting ready to make these, because they're seriously that good.
I have just one complaint: I discovered this recipe way too close to swimsuit season. Yikes.
Double Chocolate Muffins

Print recipe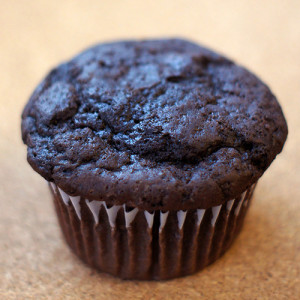 Ingredients
1 3/4 cups ultragrain flour
1 cup granulated sugar
1/4 cups dutch-process cocoa powder
1/4 cups dark cocoa powder
1/4 teaspoons baking soda
2 teaspoons baking powder
2 eggs (large)
1 cup milk or half-n-half (of your choice)
1/2 cups salted butter (melted)
3/4 cups chocolate chips
1/4 cups chocolate chunks