Happy Easter, everyone! I hope you are having a fabulous holiday – here in Minneapolis we've been greeted with sunlight(!!) and 65 degrees, which is a wonderful treat! This lovely weather combined with great food, time with family, and the fun egg hunt MIL did for our nephew is making for a really memorable and enjoyable day.
You know what else is pretty great today? Cake. 😀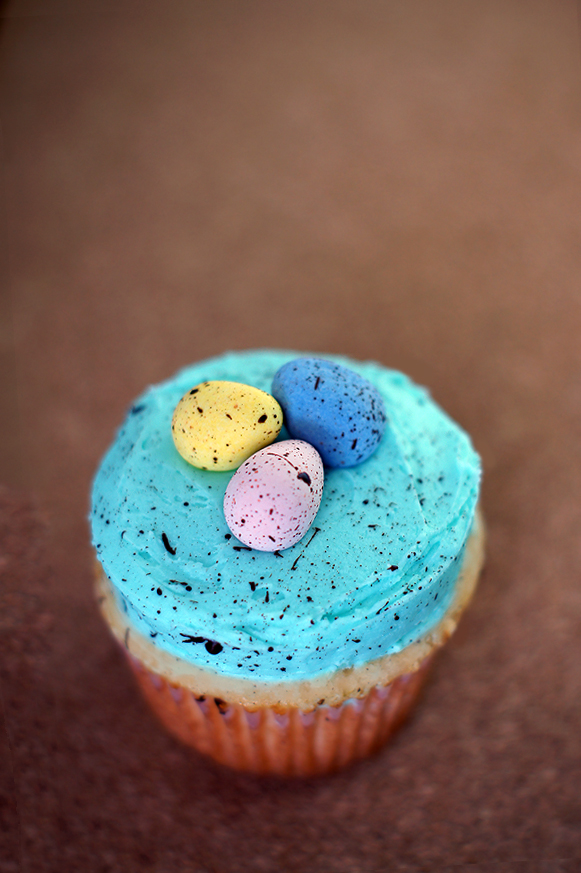 The Cake Blog's Speckled Egg Cake has been all over Pinterest again this year, and for good reason – it's such an elegant looking cake, but uses a technique that can easily be accomplished at home. When I saw it, I immediately wanted to create a similar look using cupcakes, and I love how they turned out.
The speckled egg effect on these is very easy to achieve, and it looks cute over any pastel color. I made a plain white buttercream and a robin's egg blue, and both looked great – the white frosting with white eggs was very Martha Stewart-elegant for a more formal table, while the robin's egg color was a lovely bright color for the amazing spring day we had today. I think a nice dusty-rose pink, cucumber green, or sunny yellow would be absolutely gorgeous as well!!
One word of caution – set out some wax paper when you're decorating these. The speckling process will speckle your cupcakes and everything within a few inches of them. Cleanup is easy, but I'd get anything that would be stained by chocolate out of the way. Beyond the mess, the decorating process is quick and fun, and would be a great project to get the kids involved in!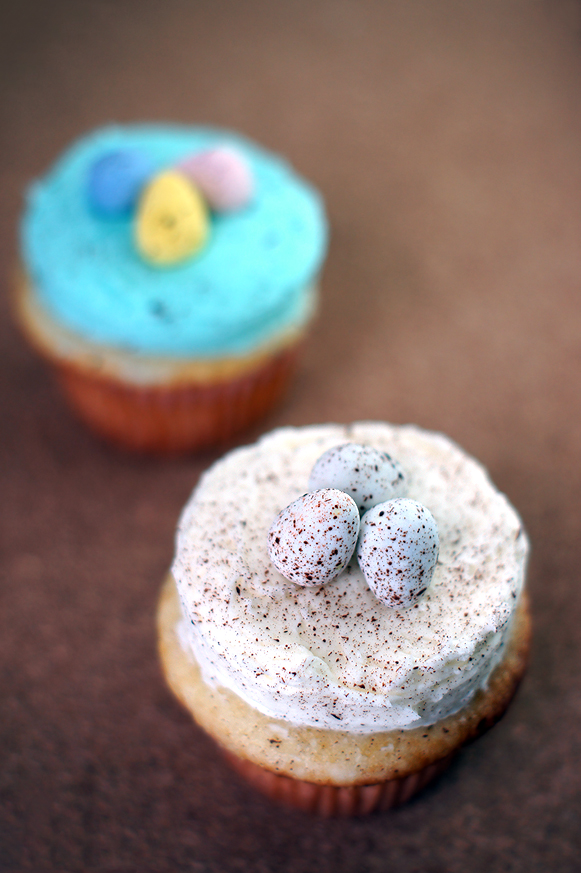 Speckled Egg Easter Cupcakes