Every fall I start making great big batches of soup to freeze into individual portions for wonderful winter work lunches or a quick dinners, and every fall, I need to clear out the deep freezer to make room! This year, at the bottom of the freezer I found an unopened bag of cherries, and I knew just what to do with them.
I'm sure you've seen the various chia seed jam recipes on the web, and have been skeptical about how easy they all sound. I was too, but with that 2lb bag of Costco chia seeds and the newfound frozen cherries from the bottom of the freezer, I figured the only thing I had to lose was about 5 minutes of my time.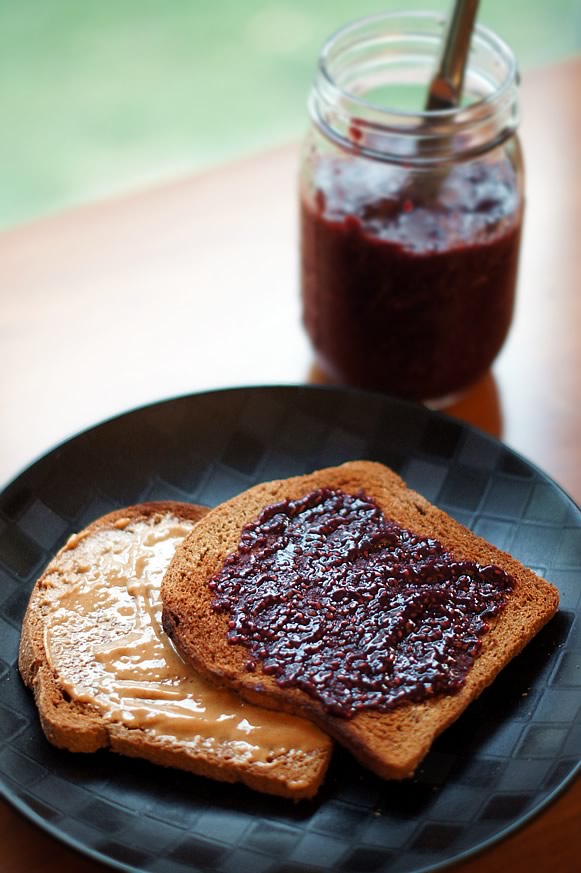 I'm happy to report that not only is it as easy as it sounds, but the end result is fabulous!
The real beauty of this recipe is that you could make it with just about any type of fruit, fresh or frozen. It's also a great base for add-ins – I'm thinking next time I'll go with citrus juice and zest – cherry-lime, blueberry-lemon, cranberry-orange. Oooh, or maybe a nice fall combo with apples and cinnamon? I'm not a fan of seeded jams, but found the texture of the chia seeds to be more pleasant than that of a raspberry or blackberry. If the texture bothers you,  just blend the jam in a food processor or blender after it has set.
It also doesn't get much better than this in terms of nutrition – cherries on their own are full of powerful antioxidants, and chia seeds are a bonafide super food full of omega-3, protein, fiber, calcium, the list goes on. Try saying that about your bright purple grape jelly!
Raw Cherry Chia Jam

Print recipe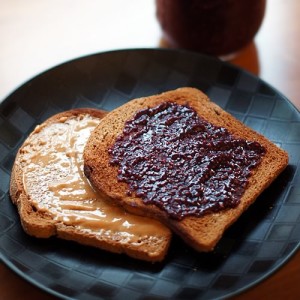 Ingredients
2 cups cherries (fresh or frozen)
2 tablespoons chia seeds
Optional
1 tablespoon sweetener (of your choice, I skipped it)