OK, is it just me, or is a good chili just not complete without a good cornbread at its side??
The other night our pressure cooker chili was just about done when we realized we had neglected to make corn bread. Sure, the chili was hearty enough to be a meal in itself, but what kind of crazy person makes chili without corn bread!? 😉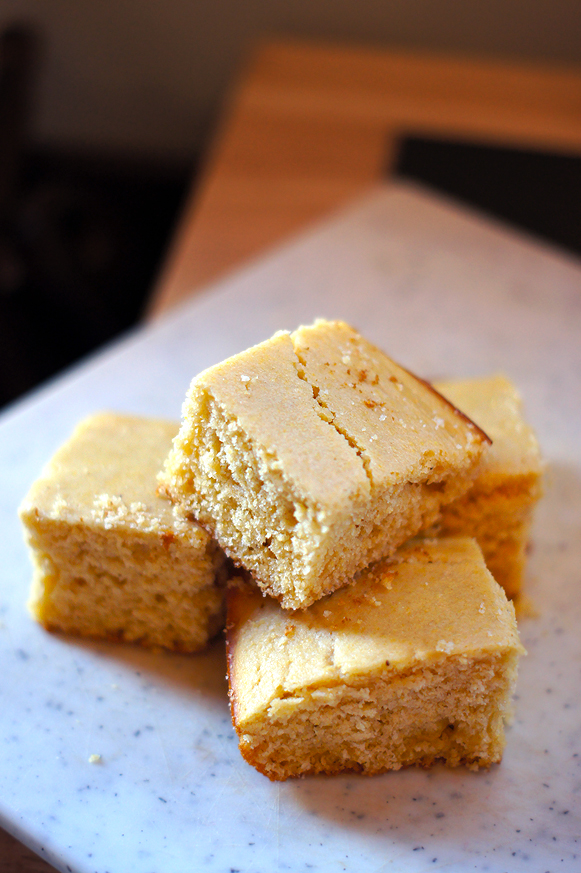 Just about everyone I know makes their corn bread from the Jiffy box, but since those aren't vegetarian,  I've always made mine from scratch. What most people don't realize though is that the boxed mix doesn't make it any easier! If you can use a measuring cup, you can make these – the recipe might as well be throw all of the ingredients in a bowl, mix it up, and bake it! 🙂
I will say though that if I were to make corn bread muffins that are meant to be eaten plain, I probably wouldn't choose this recipe because it's not particularly moist or sweet, but those are the same reasons it's great for dunking in soup!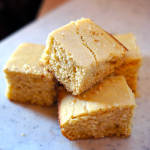 Basic Corn Bread
Ingredients
1 1/4

c

ultragrain flour

3/4

c

corn meal

1/4

c

sugar

2

tsp

baking powder

1/2

tsp

salt

1

c

skim milk

1/4

c

vegetable oil

1

egg

large

honey

optional
Instructions
Combine dry ingredients. Add milk, oil, and egg. Mix until just combined. Pour into a greased 9" pan. Bake at 400 for 20-25 minutes or until tests done with a toothpick. Drizzle with honey and serve warm.