I can say without hesitation that my favorite food is broccoli – I'll sit down with a bowl of raw or steamed broccoli for any meal of the week. While I understand that this veggie love certainly isn't common, I do think that in roasted form, broccoli has the potential to be universally loved. Picky kids included.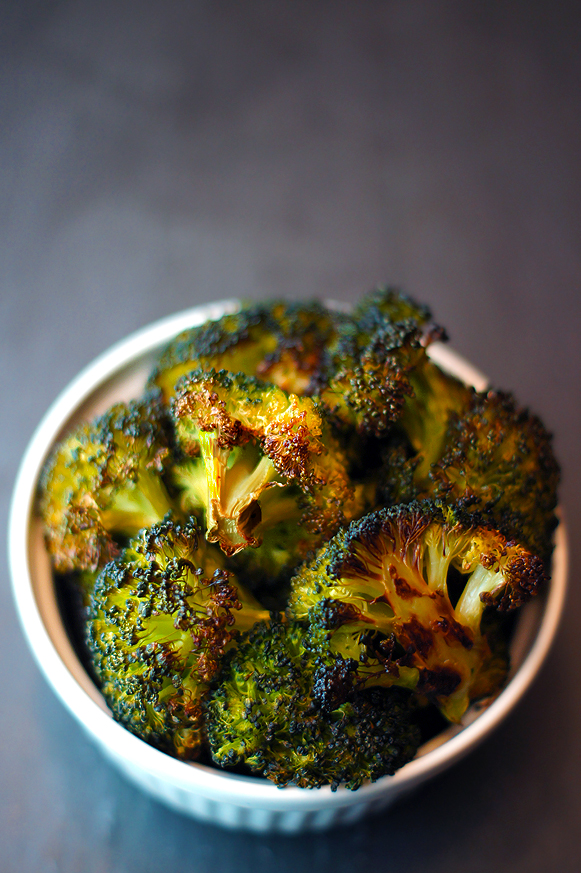 I eat it broccoli incorporated into side dish at least once a week, but some nights, this roasted broccoli will be my entire dinner. It's that good, and more importantly for a weeknight, it's that simple.
I've served this at dinner parties and over the holidays, and people are continually surprised by not only how delicious this turns out, but also how quickly it comes together. Heck, in most circles, it's tied with Roasted Brussels Sprouts for my signature dish! Plus, it's seriously impossible to screw these up, you can literally burn them and they'll still be super delicious!
PS – I've gone over roasting vegetables in greater detail here.
Perfect Roasted Broccoli

Print recipe
Ingredients
1 head broccoli (about 2 cups)
3 tablespoons avocado oil (or grapeseed)
kosher salt (or sea salt, to taste)
pepper (to taste)
What's your favorite way to eat broccoli? 🙂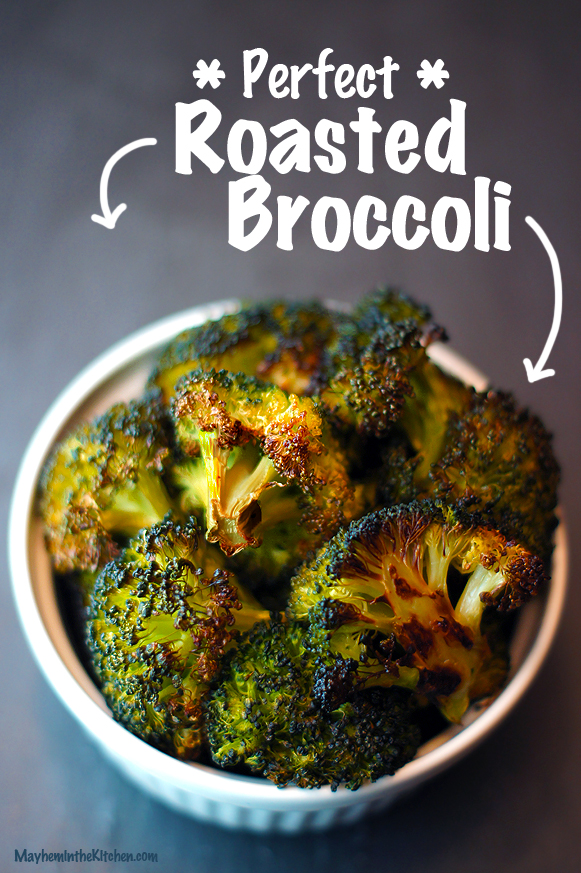 ---
Linked at:
Retro Re-Pin Party #11