I was tasked with baking a birthday cake for a colleague at work, and I needed something that was quick enough to make on a weeknight, but still festive and special.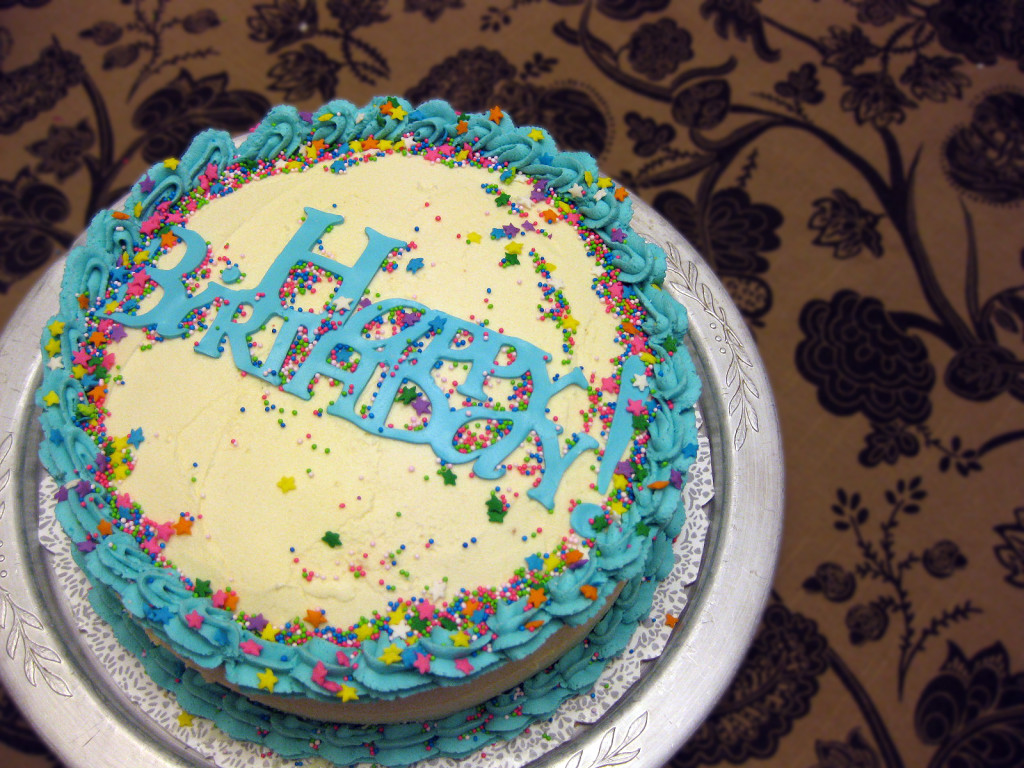 Technique
I decided to use my Cricut Cake as it had sat idle for too long, but I didn't want to cover an entire cake in fondant. My solution was to use the "Happy Birthday" design from the Cricut Cake cartridge to cut an extremely thin fondant design that I could lay on top of buttercream. Once the cake sat for awhile, the fondant layer was thin enough that it joined with the buttercream layer, eliminating the textural issues many people have with fondant.
I then tinted buttercream the same color as the fondant to define borders, and piped them with a closed star tip (Wilton 35) I finished the cake with a liberal sprinkling of star sprinkles and rainbow nonpareils, sprinkling heavily along the groove at the inside-top border, lightly on top of the border.
Sources
Icing
Basic Buttercream
Embellishments
McCormick NEON! Food Colors & Egg Dye
Satin Ice Fondant in White Buttercream
Wilton Animals & Stars 6-Mix Sprinkle Assortment
Cake Mate Brights Nonpareils (please don't buy these from Walmart)